Breakfast & Snacks Program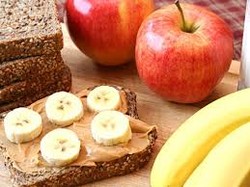 Snacks are available at all times throughout the day to Condor School students.  They may have a nutritious snack such as granola bars or apple sauce for breakfast, or other snacks to supplement their lunch as needed.

These snacks are provided through private donations to our school.  We would like to graciously acknowledge our corporate and private sponsors for their generosity in support of this valuable program. Without this continued support we would not be able to offer our students these snacks.